Here's what some NextStep Nonprofit clients are saying...

  Marquis Victor, Elevated Thought President/Executive Director: "Tracy was able to lay out development pathways that we would have not been able to see without her guidance. She internalized our mission, along with past and present work, to conduct a search that rendered hundreds of potential funding streams and support networks. With her outside perspective, many of our strengths and areas of growth became more pronounced. The extensive work she put in over a short period of time provided us many more funding prospects to consider and greater confidence in our work as an organization. We have a better understanding of the next steps we need to build greater capacity. Wish we could have Tracy on board full-time!"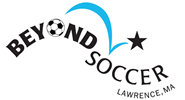 Stephanie McArdle, Beyond Soccer Executive Director: "For any nonprofit, large or small, development work can feel overwhelming. Tracy, however, makes that work feel far less daunting. In fact, she makes it fun. Tracy assessed, presented and advised us in a smart, compassionate and interactive way. She made our staff and Board feel more comfortable peeling back the layers, recognizing some of our hurdles, but most importantly, highlighting what we do well as an organization. Her plan was full of smart, straight forwarded recommendations, designed to generate Board ownership and participation. The energy and momentum has already shifted since the presentation of Tracy's plan. Tracy's past development experience and knowledge is obvious and impressive, but the best part of working with Tracy is her kindness and ability to make you feel like you are not alone in this work, and that all challenges are solvable. Thank you gain Tracy and NextStep Nonprofit! "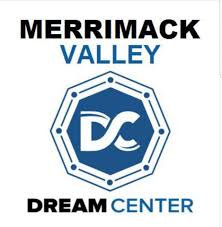 Angie Estevez, Merrimack Valley Dream Center Board Member: "As a nonprofit consultant that has some previous development experience, I felt that Tracy's training was refreshing, informative, thorough and user friendly. It was 'high level' information - communicated in a way that was easy to understand. We went through each slide steadily and the visuals and captions helped reinforce the concepts she was reviewing with us. I also really enjoyed the aesthetics of her PPT presentation. I could tell that she put a lot of time putting it together. It was perfect. Given her professional and educational background - I felt that Tracy was very approachable and was very respectful of where we are in terms of our life cycle and development stage. (She was not condescending or patronizing)."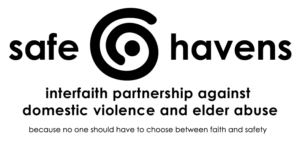 Anne Maria Hunter, Safe Havens Interfaith Partnership Executive Director: "I really liked the way Tracy broke Nonprofit Development into 5 areas that need to work together in order to achieve success. It was so nice to hear it laid out in an organized way and to have the Board members hear this and perhaps better understand why development and agency growth are (in her words) such a "chicken and egg" dilemma. Board members will now have this same lens and language with which to evaluate and improve what we are currently doing. Also, the reminder of the importance of capturing and publicizing impact data was really important to me. I thought she did a great job. She was personable, accessible, and really pleasant and easy to pay attention to. Her slides had lots of graphics and were interesting. She was good about stopping for questions and discussion. Her presentation was really worthwhile to me as a Director of a small nonprofit. As she went through her presentation, I could see that there are things we do well and things we don't do at all. Also, she presented the material in such a way that I could imagine some small but attainable "first steps" instead of feeling completely overwhelmed. This may have had to do with her friendly and welcoming demeanor as well".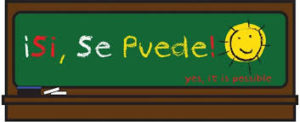 Lorie Mendoza, Si, Se Puede Executive Director: "Next Step Non-Profit is a valuable asset to our organization. Not only have they provided us comprehensive analysis of our organization but most importantly with a detailed summary of attainable recommendations that helps give direction with our next steps! We have started to implement some of the recommendations and have already seen a boost in our marketing capacity, expansion of funding sources and feel better positioned as we move forward with a more intentional and focused approach in all that we do".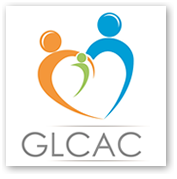 Tim Marusich, Advisory Board Member MBC Family Center: "Next Step's recent training was an unqualified success. But, don't just listen to my words. Here is feedback from Board Members:
I feel as though we have set some definite goals regarding: - Branding, - Logo, - Better targeting, - A simplified Mission Statement, - Elevator speech with postcards, - Funding through grants & foundations

I found the training very useful…,The presenter was on point without any fluff.

Tracy was very well prepared and professional.

The trainer's up-front research about individual Board Members was impressive; she gathered profile info from LinkedIn and the Internet to discuss how everyone's skills and background could be brought to bear on improving The Center.

Tracy did a good job encouraging us NOT to create new events, new fundraisers, but rather to improve and grow our CURRENT events. Makes sense.

Tracy Sopchak had excellent PowerPoint slides and presentation skills... great job guiding us through the process of learning..."

Tracy clearly knows what non profits Boards struggle with. Many of her PPT slides were so good that people pulled out their phones to snap a photo. Also, many Board Members asked for a copy of the PPT file".  




---