NextStep Nonprofit LLC orients and educates your development team of board, staff and volunteers using our Healthy & Holistic Approach to Nonprofit Development. We consider how your Culture, Brand, Impact, Resources & Board work together for your fundraising success.
NextStep Nonprofit LLC helps you put in place a strategic fundraising plan to capitalize on your organization's development strengths and to build development capacity where you need it.
NextStep Nonprofit LLC has in place a comprehensive tool and service suite which we adapt to help your organization increase your development capacity based on your particular needs. See full tools & services listing here.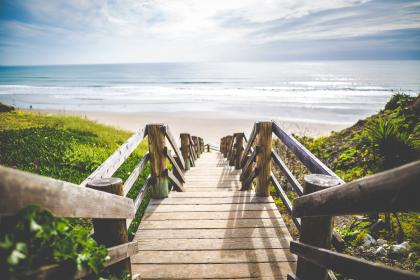 You have a newly formed board of directors, fundraising subcommittee or other fundraising team and your team needs motivation, information and alignment.
You want to take a comprehensive look at your development methodology.
Your organization is stuck in a fundraising rut and you need an infusion of new energy and new ideas.
Step 1: Healthy & Holistic Development & Marketing Assessment
NextStep's Approach Products & Services:
Healthy & Holistic Approach to Nonprofit Development Model Presentation: We provide your team with a 1-3 hour informative and engaging presentation and workshop session so that you all have a shared, holistic framework to analyze your organization's development and marketing landscape.
Client Self Assessment Survey Analysis: After the presentation, your team members each complete a self assessment survey and we compile and analyze your responses to reflect back your view of your strengths and growth opportunities.
Development & Marketing Review: We conduct a review your development and marketing materials to aid in our assessment. These can include your website, social media posts, grant applications and more.
Assessment Report Preparation: We compile all this information into an assessment report which helps you celebrate those areas where your development and marketing landscape is strong and where you have growth opportunities.
Your Takeaways:
Broadened & more holistic understanding of nonprofit development
Better aligned & informed development board/staff team
Better understanding of your development strengths & growth opportunities
Step 2: Strategic Development & Marketing Planning
NextStep's Approach, Tools & Services:
Three Year Revenue History Compilation: With data that you provide, we compile a 3 year revenue history to inform your fundraising plan. We consider all of your development activities, events, applications and appeals and conduct an Return on Investment (ROI) analysis where appropriate.
Comparable Organization/Program Revenue Review: We conduct a review of comparable organizations and programs to assess your revenue profile diversity from all revenue sectors and to identify particular prospect leads.
Review of all Strategic Planning or other Fundraising Goal Related documentation: We review all of your existing and historic strategic planning and development goal materials to inform our work.
Interviews with All Relevant Team Members: As is appropriate, we conduct interviews with all members of your board/staff development team to ascertain their perspective and interest in your team's development efforts.
Preparation of a Comprehensive Fundraising Plan: We compile all of this information into a holistic and comprehensive fundraising plan which maps out a long term strategy and which includes immediate and achievable steps to get your team started today.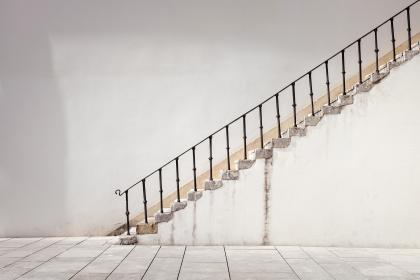 Your Takeaways:
A long-term vision of your development infrastructure and team
A plan to increase your revenue portfolio's diversity and robustness
Realistic revenue generation goals and long term growth targets
Development resources that are well matched with development activities
Achievable steps to move forward that are based on your long-term vision
Clear roles and responsibilities of your full board/staff team
You need a fundraising plan in place to achieve your development goals.
You want your development efforts to build upon your revenue history.
You need your full team to participate in your development success.
Step 3: Project Implementation
NextStep's Approach Tools & Services:
We customize projects based on your needs using our Healthy & Holistic Model for Nonprofit Development in the following areas...
Your Takeaways:
Built and sustainable development and marketing infrastructure
A stronger and more holistic development approach to your work
Implemented projects, activities
An empowered and appreciated development team that remains energized throughout the process